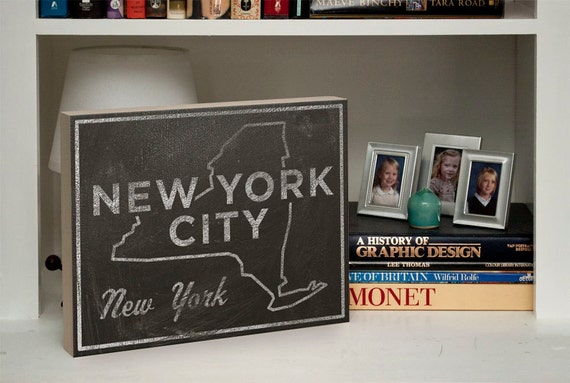 Inspired by vintage road signs one might see upon entering a city, and my kitchen blackboard, I continue a focus on "place" with my new series City State Art Boxes. One of the things a I like about this series is the array of things a pice from the series can signify to different people: Where they are from, where they are now or where the want to be.
These can be used as a gift for a friend who is moving to remind them of their time in your town or city, or a gift that shows the depth to which you understand your friend's love for a particular place, or just show your own connection with your own hometown or that place you are going to live one day. I'll have more ideas in my next few posts.
You can specify any town in any US state, and variation on the states are coming that include places outside the US.
Boxes are 11″ x 14″, $65 each and, like all my work, each one is made specifically for the customer purchasing it. Signed and dated on the back.