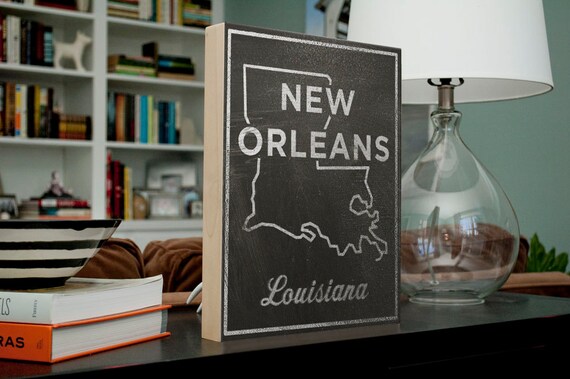 I have always had a sense of place as an underlying theme in much of my art. Maybe this comes from photography, as my scenic photography was always at it's most simple a record of the places I love.
I began making art that focused on cities and then neighborhoods a long time ago. Where one comes from and where one went from there and where one currently lives are huge parts of one's personality and life. And the names for these places are so interesting to me. So using the names in my art was a pretty quick decision.
What's not quick for me usually, is the process from idea to execution. The designer in me fights with the artist in me to create the simplest result from every idea, whether complex or simple to begin with. Often, what I imagine will look good does not, so I have to let new series ideas sit until I develop new styles that fit, or until the scope of the series becomes clear to me. With the day to day of making your living as a working artist, often I just don't have time to much other than ship orders or optimize listings for maximum exposure.
So I am excited to bring some new work to the world wide web! These series have been percolating for 3 years or more, and I think they are ready for public consumption. I will post each as a separate post over the next few days (as I am wont to write small novels for each) to make the stories behind them more digestible! 🙂
First up will be my new City State Art Boxes!